Jazz Band For Weedings and Cocktails
Gypsy Jazz
Cannes, Nice, Grasse
Le Mas Shabanou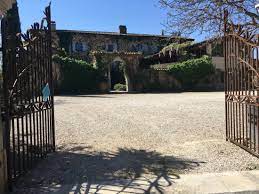 Once is not custom, our wedding jazz band plays for a wedding cocktail, in a cottage and guest room: Le Mas Shabanou between Cannes, Nice and Grasse. The musical theme of the vin d'honneur is Gypsy Jazz, we will perform the greatest jazz standards including those of Django Reinhardt.
This 17th century Provencal farmhouse, completely renovated in pure traditional style, offers a multitude of possibilities for those who want to relax under the sun of the Côte d'Azur.
This rustic, private and wonderful place is in the middle of the Cannes-Nice-Grasse golden triangle. . There are luxury amenities, such as a large swimming pool, a park, an outdoor kitchen with a large terrace.
All on a 7000 m park and on the edge of a quiet village. Mas Shabanou is the right place for your special occasions: birthday, wedding, congress or meeting, seminars, receptions.
​
​