Gypsy Jazz Band For Wedding And Cocktail
Marseille
Hippodrome de Marseille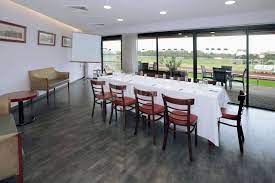 Our gypsy jazz group for weddings is today at the Hippodrome de Marseille for the animation of a cocktail. Hippodrome de Marseille is an emblematic place in the city. The choice to host a wedding is a wise one. The building is elegant and has a large open space, ideal for cocktail parties, weddings and other such events. Guests also enjoyed the picturesque setting of the racecourse, with its view of the surrounding mountains and the Mediterranean Sea.
Our gypsy jazz group gave a great atmosphere to this evening. Gypsy jazz, also known as French jazz, is a musical style popular in Europe that has been influenced by Gypsy music and traditional jazz. The warm tones of the guitar, combined with the depth of the double bass, created a vibrant and friendly atmosphere for the evening.
The atmosphere was festive, relaxed and the guests were delighted to dance and hum the songs while enjoying cocktails and delicious dishes. The music of the gypsy group brought a touch of sophistication to the event, allowing guests to relax and enjoy the evening without stress.
A gypsy jazz band for your wedding often gives a special atmosphere