Duo for wedding and Cocktail
Le Jazz, Blues, Pop, Soul Music
Marseille – Aix En Provence – Avignon – Cannes – Nice – Monaco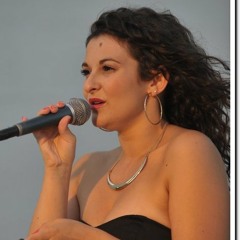 Small jazz band ideal to liven up all your events (wedding, cocktail). This intimate duo (one guitar/voice and or double bass/voice) will perform for you the most beautiful songs of the great names of jazz such as Nat King Cole, Duke Ellington, Cole Porter, Billie Holliday…
A real pocket jazz band, ideal for wrapping your cocktails, wedding and receptions. A subtle and velvety atmosphere, a jazz repertoire from the 20s until today. .
The vocal guitar duo is the smallest of our formulas for budgets that are a little tighter or where space is lacking.
A singing and guitar duo perfectly livens up a cocktail party or a wedding. The jazz blues and pop style is a perfect blend of sophistication and fun, providing eclectic musical entertainment for guests.
Jazz blues is a musical genre deeply rooted in African-American traditions, offering rich melodies and expressive lyrics. Pop, on the other hand, is an accessible, popular and more current musical genre, often associated with driving rhythms and catchy melodies. By combining these styles, this vocal and guitar duo can create a pleasant and fun musical atmosphere for guests.
In addition to providing a pleasant musical atmosphere, a vocal and guitar duet is also very flexible. They can adapt easily to the size of the audience and the acoustics of the location, ensuring that the music is perfectly suited to the evening.
Based in the Luberon, we move easily in France and abroad.
Aix en Provence, Avignon, Provence, Luberons, Marseilles, Nice, Cannes, Monaco, Montpellier