New Orléans Jazz Band
Weeding, Events, Cocktail
Marseille, Aix en provence, Cannes, Monaco, Luberon, Avignons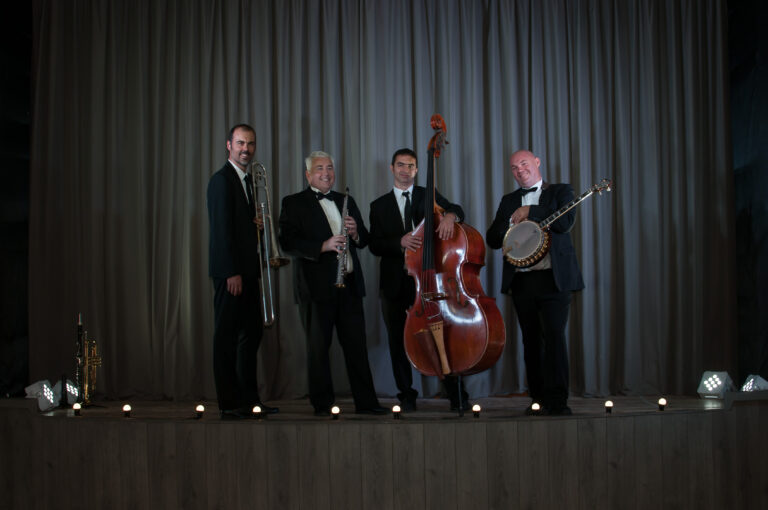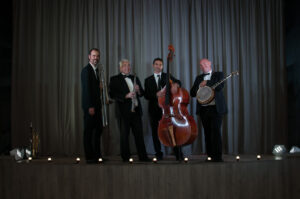 This Jazz Band for Weedings and cocktails has chosen to illustrate with energy the traditional parades repertoire Second Line features the spirit of this city, the birthplace of jazz New Orleans
In New Orleans, music is everywhere and for all kinds of occasions: of course, its famous carnival, but also picnics, parties, store openings, anniversaries, weddings, Cocktail …
The repertoire for dancing and party evokes this atmosphere, this special exuberance that exists in Congo Square and the French Quarter around Bourbon Street. It consists of spirituals, traditional songs, "funky" marches and themes with a Caribbean accent. Starting point for musical development, the simple melodies are passed "through the mill" of collective improvisation, a spontaneous sort of counterpoint performed by instruments, characteristic for the style of New Orleans.

Battle hymn of republic
Bill Bayley
Just a closer wolk
Second line
Always attentive to share their passion with everyone, this group will lead you to music in this vitaminized and festive reading of historical pieces, unique to enchant all audiences, even those who do not like jazz!
The term Second Line designates the spectators who follow the orchestra (First Line) thus forming an improvised procession and who, by their participation in dancing, singing or clapping their hands, fully contribute to this unique spectacle.
Funerals (with an African spirit) are the most famous event: on the way to the cemetery, the brass band plays slow marches, funeral hymns or spirituals. On the way back, she sings ragtime tunes, joyful marches gradually jazzed up. Life is not funnier or easier here than elsewhere, but all opportunities to meet to the sounds of music, in the street or elsewhere, are good to take.
Based in Aix en Provence and Marseille , we move easily in Bouches Du Rhone, but also Cannes, Nice, Monaco, Avignon, Avignon, Vaucluse, Luberon, Provence.